Do you want to know how to make laminate floors less slippery? If yes, then you just landed on the right page as here we are sharing the best methods to make your laminated floor less slippery and avoid injuries.
Did you recently wax your floor? That can be the reason, your floor is slippery. But there are a few more reasons that cause the floor to be slippery like super-hard coating etc. If you polish your laminate floor that can also make the floor slippery. Also, dirt makes laminate floors slippery.
Slippery flooring is dangerous and can cause serious injuries especially to the elderly, people with wheelchairs, and pets. But worry not there are methods to make laminate floors less slippery that we are going to learn in this guide. So let's get started:-
How To Make Laminate Floors Less Slippery
Now make sure to follow the methods that we are going to share below and you are good to move around freely on your laminate floor.
1. Keep Your Laminate Floor Clean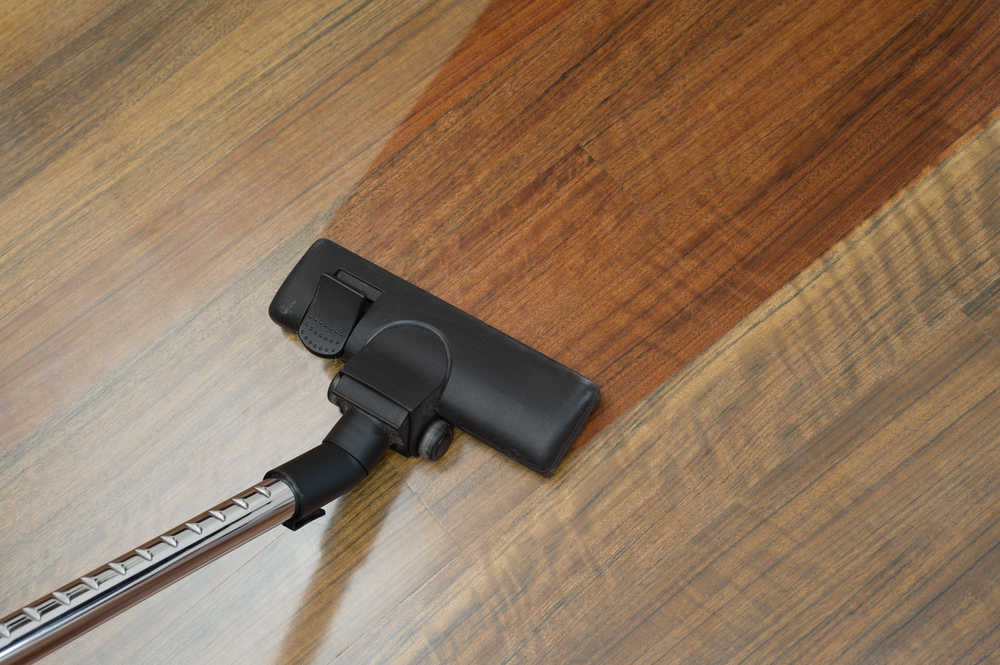 Cleaning not only makes your flooring look better but also increases the life span of your flooring. But these are not the only reasons you should clean your floor. When you clean dirt from your laminate floor, you unintentionally make your floor less slippery. That is because a thin layer of dirt makes your floor slippery.
So to avoid slipping on your floor, you need to clean your floor twice a week or at least once a week. You can vacuum your floor or sweep or do both for better results. While vacuuming use soft attachment so that you do not scratch your laminated floor.
Also, you need can mop your flooring but do damp mopping so that you don't damage your flooring. To mop your floor you can use a microfiber mop and you can use vinegar and warm water mixture to eliminate germs, bacterias, etc.
 2. Anti-slip for Laminate Floor
If your floor is still slippery after cleaning then there is a way to make it less slippery. You can use Anti-slip floor coating to get the job done. Just go to your local supermarket and purchase an anti-slip spray or anti-slip floor finish. You can also purchase it online.
Before applying the spray to the whole flooring try it on a little area and see if it works or not. If it is working fine then go ahead and apply a thin layer of anti-slip spray on your laminate floor.
3. Use Rugs, Runners, Doormats, etc.
Another way to get rid of slipperiness is you can use rugs, doormats, and runners in your house. Doormats will also help you to keep your house cleaner because most of the people will wipe their feet on the doormat and they won't bring much dirt.
Final Words
So these are the ways that you can follow to make laminate floors less slippery. Keep your floor clean and make sure not to spill liquids on it. You can use carpet or area rugs to avoid slipperiness and also you can start wearing rubber footwear in your house.
Tell us which method is working for you and if you like this article share it with others.